Microsoft Windows (ten) 10 is providing facility to its users to share an internet connection by making a "Hotspot"
But it is possible only when your computer is connected with a wired internet connection

(LAN)
To create a Hotspot in Microsoft Windows 10 fellow these steps:
Press

Win

+

x

  a menu box is open like below
Click on the "Command Prompt (Admin)" in the menu box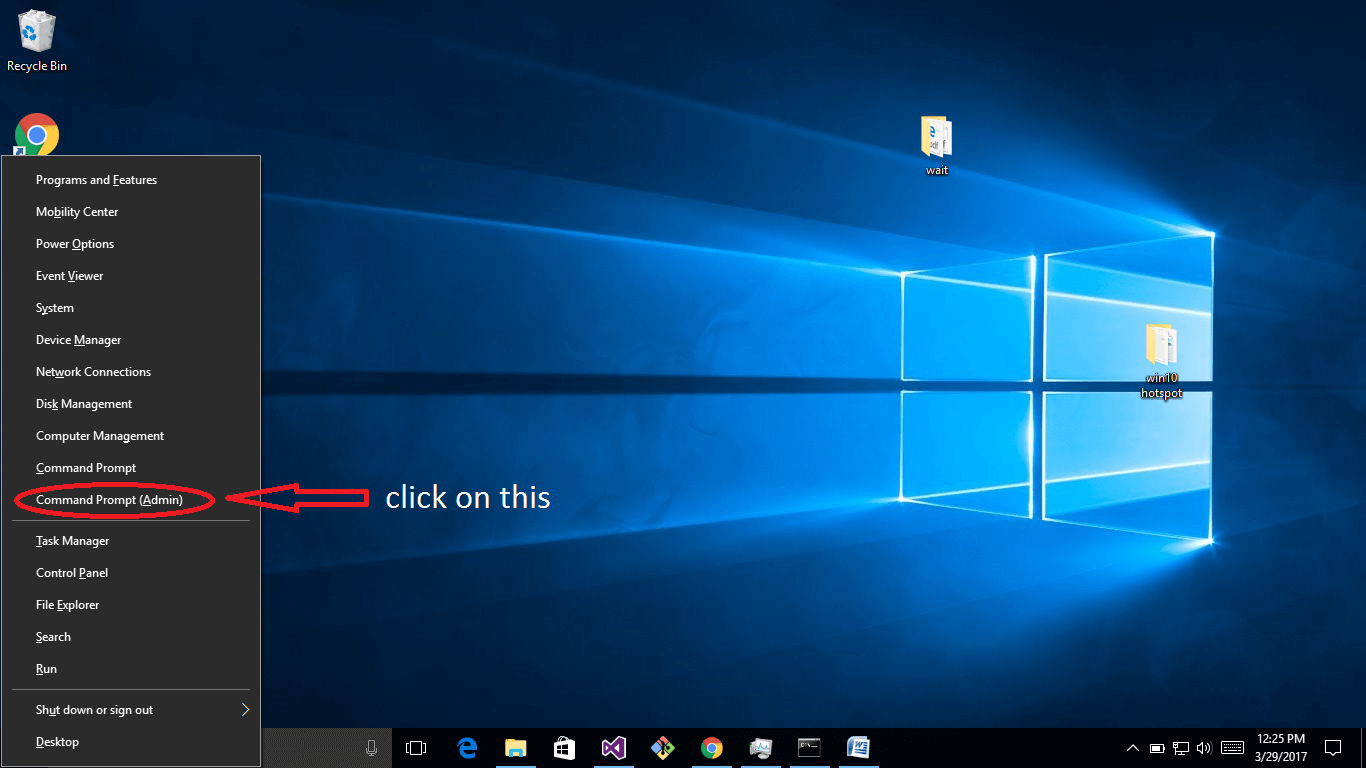 CMD is open
Next step is to check that your wireless adapter supports this feature
Run the following command "NETSH WLAN show drivers".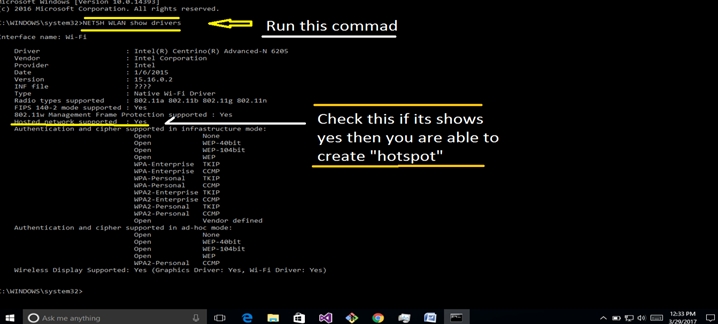 Now Run this command "NETSH WLAN set hostednetwork mode=allow ssid=name key=Your_Password"(ssid is the name by which you want to identify your hotspot ).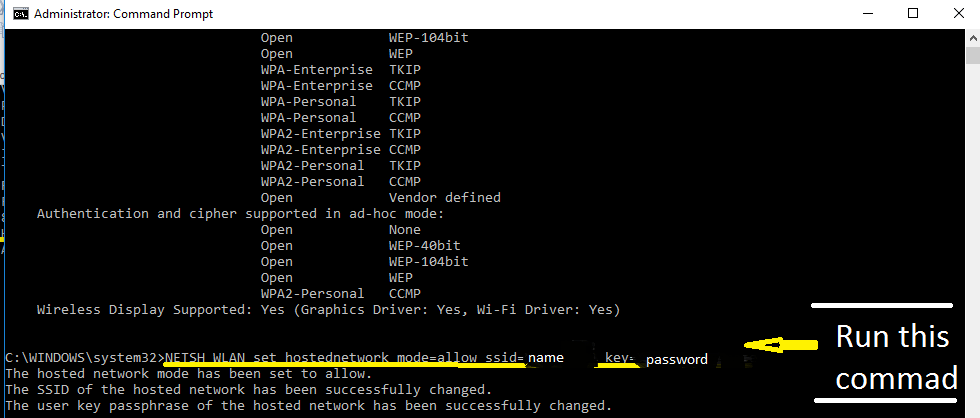 Congratulation you have successfully create the hotspot
Now how to start hotspot
Run the following commad "netsh wlan start hostednetwork".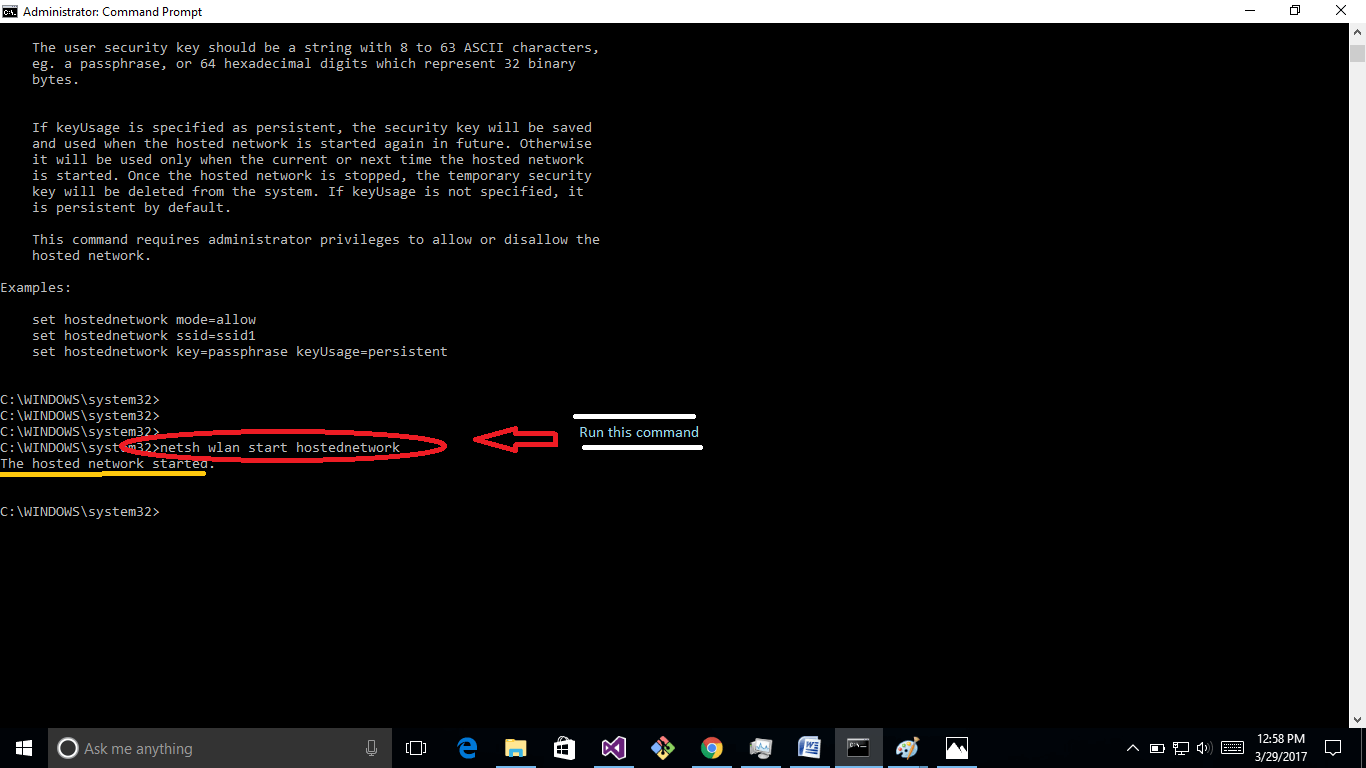 You successfully start the hotspot service now follow the steps to share it .
Now search "View network connections" and open .

This screen will be shown.
Now right click on the (Ethernet ) and select properties.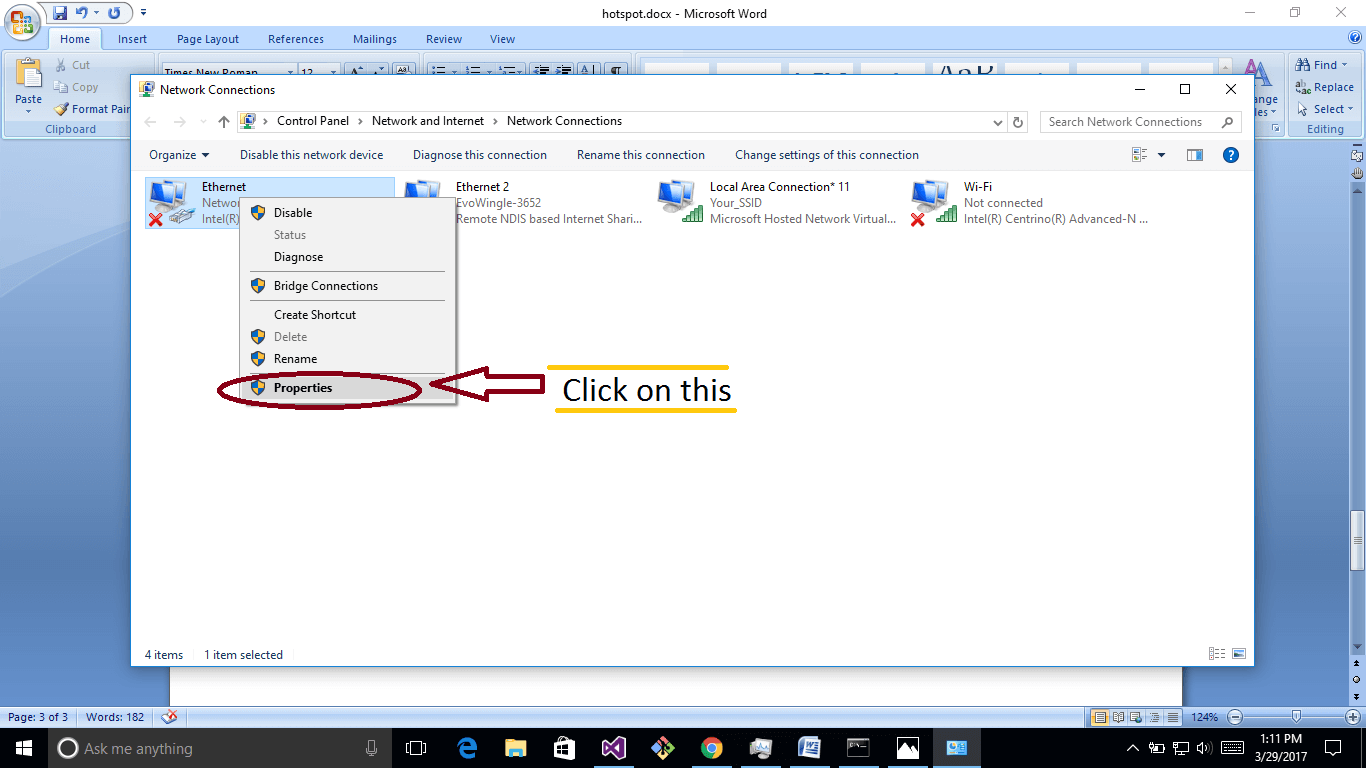 Now click on sharing on the top on right sight.
Check the box "Allow other networks " and then press "ok" button.
You have successfully share your hotspot to public.